We investigate how brands are leveraging consumers' love for play, gaming, and make-believe as a form of entertainment and escapism to reach new customers and make a lasting impression!
Playtail noun
Playtail is an amalgamation of the words "play" and "retail" to create a term describing the integration of play into a physical retail activation, such as a pop-up shop, window display, shop-in-shop, offline marketing campaign, or bricks-and-mortar store.
ADULTS ARE DRIVING THE TOY MARKET IN THE US
Play is universally human. In fact, a study featured in the Scientific American suggests that play may be a deeper part of human nature than first thought. Until recently, the type of play in which adults have historically participated has differed to the play types of children. Whilst children are more likely to request toys that are games, and/or those that facilitate make-believe play, adults have more commonly been known to purchase toys for themselves that are considered to be collectables. This is starting to change! Research by data tracker NPD suggests that over the last two years there has been a sharp upturn in adults, or "kidults" as they have been dubbed, purchasing games, arts and crafts, and building sets for their ability to support mindfulness and mental wellbeing. As a result, "US toy sales have soared by 37% over the past two years".
So how can brands and retailers respond to adults' newfound love for play?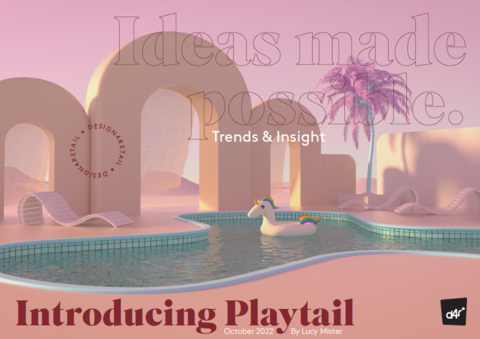 Exhibitor Data Sheet